ROBOTIC PROSTATE CANCER SURGERY
There are few symptoms associated with prostate cancer and a diagnosis means navigating through a maze of confusing treatment and therapy options. These may include radiation therapy (IMRT and brachytherapy), cryosurgery, radical prostatectomy (robotic, laparoscopic and open) or careful monitoring of the cancer without immediate treatment (active surveillance). Most men with a prostate cancer diagnosis share a number of serious concerns. The main concern should be treating, or removing, the cancerous prostate to stop the carcinoma from spreading. Another worry is how well bowel, urinary, and sexual functions will recover after treatment; and concerns about dealing with the rigors of the prostate cancer treatment itself. There is also the very important question of where to have the selected prostate cancer treatment and by whom.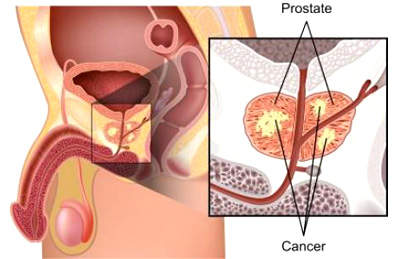 Robotics has ushered in a new era of laparoscopic surgery, also known as minimally invasive surgery, that has challenged both open and pure laparoscopic surgery. Robotic surgery involves tele-manipulation devices that allow the performance of complex surgical tasks with dexterity and minimal fatigue due to their ergonomic design, expanded degree of movements, tremor filtering, and 3-D stereoscopic visualization. The view of the operative field provided by this system coupled with the unrestricted ability to execute almost any surgical task, has made robotic surgery the most popular approach for radical prostatectomy in India.
Prostate Cancer Large
Prostate Cancer Medium